Company History
The history of Belden Universal leads us back to Cicero, IL 1939 when three Italian immigrant brothers opened a precision machine shop.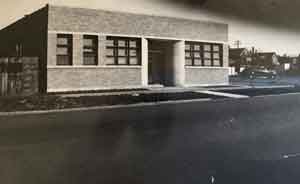 In 1970, Belden Tools, Inc. was established as a machine tool manufacturing company.  The most successful product in the company's product line was a multi-spindle drilling machine.  The company began manufacturing precision universal joints for the drilling machines, and management identified an opportunity to supply high quality u joints and driveshafts for a variety of industrial applications.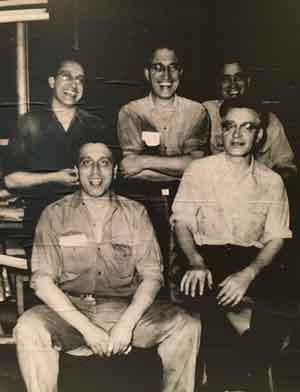 In 1997, recognizing the enormous potential of the universal joint product line, Perry Sainati drew upon his entrepreneurial instinct for new opportunities and spun off Belden's precision coupling division; resulting in an all-new, independent enterprise, Belden Universal.
Since that time, Perry has completely re-imagined the division, transforming it from a small unit that made universal joints and drive shafts for drilling machine tools into a global leader in manufacturing precision universal joints and driveshafts. Belden Universal now produces thousands of highly specific, one-of-a-kind couplings for dozens of industries, ranging from aerospace, defense and medical technology to food processing, robotics, energy and auto racing.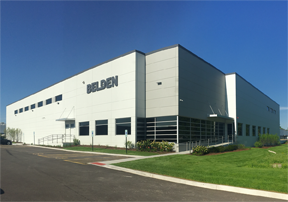 In 2005, Belden opened its first overseas subsidiary in Berlin, Germany, fulfilling customer orders from Europe, Asia-Pacific, Africa and the Middle East.
Belden Universal has also formalized strategic collaboration with two manufacturing partners abroad, one in Europe and another in Asia, in order to support customers with a wider variety of products and price points.  More than 95% of Belden's products are designed and manufactured in Hillside, Illinois.  
As a result of Perry Sainati's visionary leadership and the company's progressive and innovative approaches to manufacturing, Belden Universal today is the nation's #1 manufacturer of specialty universal joints.
In 2018, Belden Universal moved into our 40,000 sqft state-of-the-art production facility in Hillside, IL. That same year, Nick Sainati joined Belden Universal as General Manager, solidifying Belden's transition to the 3rd generation of family leadership. Nick is dedicated to continuing investment in leading-edge technology, R&D, and the development of Belden's highly-skilled people that solve our customer's unique power transmission challenges every day.