Innovative Universal Joint Solutions for Mission Critical Applications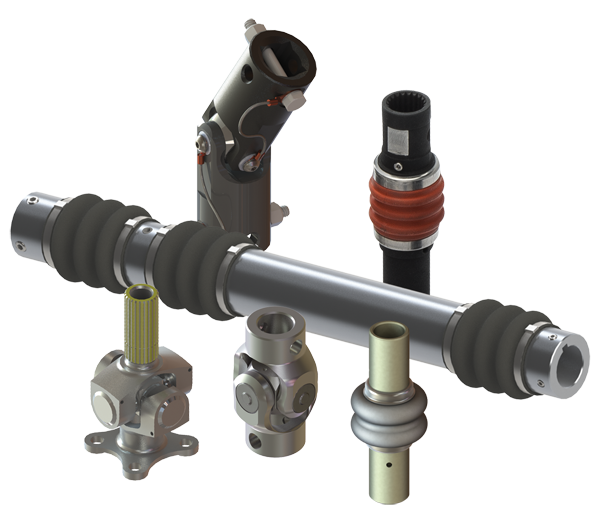 Belden Universal's Aerospace and Military Standard Universal Joints are widely requested for commercial and military aircraft, as well as private and general aviation. They are manufactured to perform according to the most rigorous operating criteria. Our U-Joints (also called cardan joints) deliver low torsional backlash, high strength-to-weight ratios and long service life.
Customization
Belden is able to provide high-strength pin and block custom universal joints and telescoping drive shaft assemblies - including torque tubes - using a variety of hub and connection methods. These also include internal and external splines often used for extendable driveshafts.
Military Standard Universal Joints
Belden's military Mil Spec U-Joints meet or exceed MIL-DTL-6193 specifications. Belden's standard military universal joints can also be deployed in aerospace applications, including steering, wing flap control, fuel actuation, door mechanisms, and more. Our Mil Spec Universal Joints can be used as a base design for customizations to your specific application.
AS9100
Belden Universal has achieved AS9100D Certification for manufacturing products in compliance with the highest global quality system for providing safe and reliable products to the Aircraft, Space and Defense (AS&D) industry. Our AS9100 universal joints are used throughout the aerospace industry. Read Press Release.
Materials
Materials and special coatings can be used to manufacture u-joints to achieve high strength-to-weight ratio.  Universal joints as well as telescopic driveshafts can be configured to provide resistance to extreme corrosive environments by using precipitation hardened stainless steels 17-4 / 15-5 PH, cadmium, zinc or zinc-nickel plated alloy steel, aluminum, aircraft grade alloys and marine grade 316 and 316L stainless steel.
Digitzed Inspection Records
For easier maintenance of data, Belden employs a paperless inspection system. As opposed to traditional paper records where the operator manually checks off inspection and tool requirements, the software automates, simplifies and speeds up procedures and allows all members of the production team to view live data at any time. Our QMS software specifies what features to measure, the proper tools for measuring, and the inspection specifications for the various features.
In-House Testing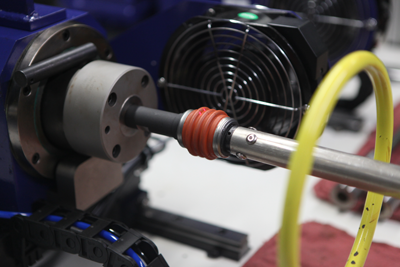 To ensure the optimal performance of parts through thousands of operation cycles, Belden custom built a state-of-the-art in-house testing machine which provides immediate feedback on performance. Belden's setup is exceptionally efficient, with a superior test cell that benefits customers through faster delivery times and lower costs.
Product Examples
Related Product Lines
Application Examples
High-Lift Actuation
Control & Steering
Fuel & Throttle Control
Auxillary Systems